From the Rescuer to the Aggressor – understanding the 10 types of human | Science | The Guardian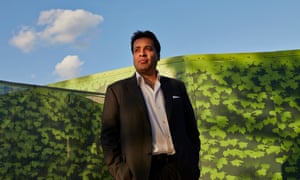 "Dias tells the story of human behaviour through 10 tropes. The Kinsman will protect his or her own gene pool at the expense of any other. It's illustrated in the first instance by a thought experiment in which there is a gunman in your child's school (how many classmates are you prepared to sacrifice for the sake of your own? One of his colleagues got to, "all the other children in the world, except for one, for my child to play with) and moves into a detailed consideration of FGM as an iteration of parental love twisted by cultural norm…
…
…The proposition is that the human brain, and the behaviour emanating from it, has been, much like the human body, shaped by evolution. Acts of the most heinous violence, as well as acts of the most affecting altruism, are adaptive responses to the situations in which our societies and communities were built. The ultra-aggression of a child soldier is his way of inoculating himself against post-traumatic stress (and, in the moment, it works). Dias's inquiry falls broadly into the field of moral cognition, "this incredible new discipline, putting together psychology, philosophy and neuroscience to map how the brain makes decisions," he says, which he discovered recently at Harvard.
Evolutionary psychology is "highly contested," Dias says. "There is a very persuasive and respectable group of scientists who are convinced that there are evolutionary modules of the brain, and we have these adaptations. There are others who cling to the idea of the brain as a more general computing processor. I don't think that's right, but this is an area of contest. It would be highly remiss of me to suggest that this is settled."
Source: From the Rescuer to the Aggressor – understanding the 10 types of human | Science | The Guardian
I LOVE THIS TOPIC!!!!!!!!!! Love it, love it, love it. Will order the book today. I am of course, along with the author, part of the group of people who believe behaviour/the psyche is shaped by our quest to survive and thrive. I read an interesting example of this the other day regarding people deemed attractive. In developed countries with lower levels of violence the prototype of the attractive male is much more feminised (facial features etc.) than in countries with high levels of violence. Fascinating, isn't it?