Almost as difficult to get rid of as the super-gonorrhea her husband got at ex-gay camp!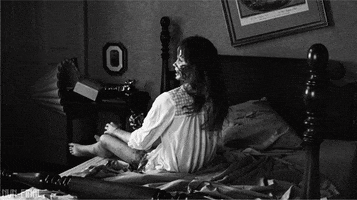 The title is a joke, obviously; I say this for legal reasons 🙂
She's baa-aack.
Yesterday I was given the news that Katy Faust of Grace Church Seattle was back to the blog-world. For a second I wondered if she'd finally been able to fabricate a moral compass and a conscience- the kind that would make her capable of making a positive impact on the world. Ethics in hand she could be back to show support for the 16 year old girl from Rio who was raped by no less than 30 men a few days ago. Perhaps she'd decry a culture in which men not only did this, but proudly posted a video of it on social media.
Or it might be something else all together. Considering the number of recent cases of uxoricide- maybe Mrs. Faust was back on the internet to discuss the Oregon man who allegedly stabbed his wife to death. Or the Hindu man who killed his wife because he thought she might have been unfaithful. Or the Agra man who murdered his wife for refusing sex. Or the case of the Saudi man who shot his wife after a heated argument. Those are just some of the many uxoricide stories of the past 10 days. Being a terribly loud supporter of traditional marriage, I wonder how she proposes to fix this very heterosexual and traditional problem?
It turns out she's interested in none of that. Mrs. Faust, armed with the morality imparted by Grace Church Seattle has returned to denounce the media! For not putting a spotlight on the subjugation of women within the traditional marriage structure? Of course not. Her bête noire this week is censorship- or more precisely a newspaper's right to publish a story on the alleged consensual liaisons of a gay celebrity couple. A truly pressing issue in this day and age- somewhere between the war in Syria, the migration crisis, the spread of the Zika virus and rape epidemics in several third world countries.
And I leave you with this