Coddling Idiots: Safe Spaces, Trigger Warnings & Microagressions
That, my friends, was an actual discussion chez Roughseas. I've been hearing murmurs of this new phenomena for a while now, but I'd never seen it in action (courtesy of storyending.)
The Atlantic tells us: "Something strange is happening at America's colleges and universities. A movement is arising, undirected and driven largely by students, to scrub campuses clean of words, ideas, and subjects that might cause discomfort or give offense. Last December, Jeannie Suk wrote in an online article for The New Yorker about law students asking her fellow professors at Harvard not to teach rape law—or, in one case, even use the word violate (as in "that violates the law") lest it cause students distress."
and it gets worse: "Microaggressions are small actions or word choices that seem on their face to have no malicious intent but that are thought of as a kind of violence nonetheless. For example, by some campus guidelines, it is a microaggression to ask an Asian American or Latino American "Where were you born?," because this implies that he or she is not a real American."
and: "Trigger warnings are alerts that professors are expected to issue if something in a course might cause a strong emotional response. For example, some students have called for warnings that Chinua Achebe's Things Fall Apart describes racial violence and that F. Scott Fitzgerald's The Great Gatsby portrays misogyny and physical abuse, so that students who have been previously victimized by racism or domestic violence can choose to avoid these works, which they believe might "trigger" a recurrence of past trauma."
How quaint. I can see it now, Schindler's list is going to be on television and they're preparing the warnings:
Trigger warning: If you survived the Holocaust this film may bring back memories.
Trigger warning: If you're a Nazi, you might not like how this ends.
Trigger warning: confined spaces
Trigger warning: blood
Trigger warning: anti-semitism
Trigger warning: dead bodies
Brutality
War
Genocide
Trigger warning: Have you ever had a bad experience on a train?
Seriously? Seriously? How so very cutesy. Ah, the sensibilities of the first world urban bourgeois. Super-egos need a lot of protection, don't they? Let's get real for a second. No warnings. This is Homs in Syria: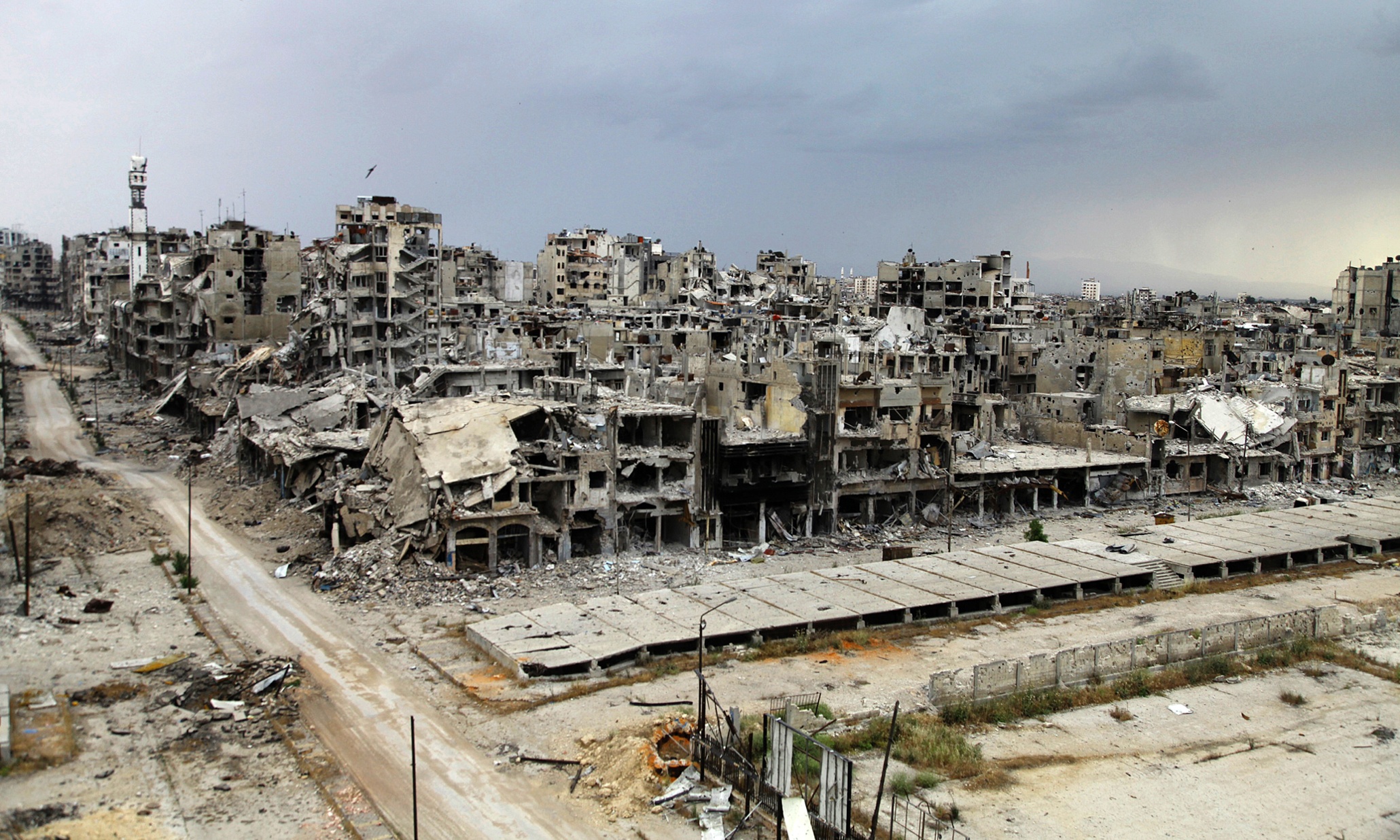 These are gay men being executed in Iran:
Remember the Candelaria Massacre in Brazil when police killed eight street children? Just because they felt like it.
Have I triggered you yet? If so, I'll keep going anyway. Get a grip.
I think the first time I saw a dead person was in Rio. Then another in India. Both bodies on the ground, covered in newspapers. The first time, I remember asking my mother why someone was laying on the sidewalk covered in newspaper? Candide indeed. No police, no ambulances, no sirens. Just death. Interestingly enough, I didn't suffer panic attacks forevermore when the NYT and the International Herald Tribune were delivered (every morning.) Perhaps that's because I didn't spend my life in the comfort zone. The kind where one's sensibilities are the centre of the universe.
After reading that comment on Roughseas I've been asking myself what the hell is a virtual *safe-space*? (and more importantly, how do I stay away from it) Is it a place where we can't be challenged or disagreed with? Where we can't be called an idiot? Is that safety? To me it looks like a delusion, because that's not how the real world works. In Rwanda half a million Tutsis were slaughtered by Hutus. Now that was an unsafe space. Being called an idiot on the internet hardly qualifies in comparison, now does it?